---
What to Expect During Your Loan Process
In today's lending environment, obtaining a mortgage is a bit more involved than what you may have experienced just a few years ago. Since the recent financial crisis, government regulations and lenders' stricter policies have tightened up the process significantly. What this means for you is that you'll be asked to provide more paperwork and more documentation than you may have experienced in the past. Please also read through our handy Tips and Reminders for making this process run as smoothly as possible.
The steps below outline a typical loan transaction, from start to finish. Our team will keep you well-informed throughout the process and will always be available to answer any questions you may have.
Step 1: Get Qualified
Find out how much you are qualified to borrow.
When buying a home, you may be pre-qualified or pre-approved. You can be pre-qualified over the phone or on the internet in a few minutes. Pre-qualification is not as useful as pre-approval. Pre-approval requires a more rigorous process, including verification of your credit, income, assets and liabilities. If you are planning to purchase a home, it is highly recommended that you be pre-approved before you start shopping.
Being pre-approved will:
Inform you of your maximum affordable home value, and save you from previewing properties outside your price range.

Put you in a stronger negotiating position with the seller, because the seller will know your loan is pre-approved.

Help you close quickly, since your loan is pre-approved.
Please note: When shopping for a Loan Consultant, do NOT allow every lender to pull your credit, as this can negatively impact your credit score.

Step 2: Shop Loan Programs and Rates
What loan program is best for your situation?
Think about how long you plan to keep the loan. If you plan to sell your home in a few years, you may want to consider an adjustable-rate or balloon loan. If you plan to keep your home for a longer time, you may want to consider a fixed-rate loan.

Understand the relationship between rates and points. Points are considered prepaid interest and may be tax deductible. Each point is equal to 1 percent of the loan. For example 1 point on a $250,000 loan is $2,500. The more points you pay, the lower your rate.

Compare different loan programs. With so many programs to choose from, it's hard to figure out which program is best for you. Consult one of our experienced loan consultants who can help you find a loan program that best fits your short- and long-term plans.
Step 3: Apply for a Loan
All the research and preparation you've done to this point makes this step an easy one.
You can apply in person, online, over the phone or by mail. Complete and sign the residential loan application, Form 1003 and credit authorization (if applying by mail or in person). Your loan originator may also request additional documentation.
Step 4: Obtain Loan Approval
Once your loan application has been received, the loan approval process starts immediately. This involves verifying your:
Credit history

Income and employment history

Assets including your bank accounts, stocks, mutual fund and retirement accounts

Property value

We must warn you, the mortgage loan process has become exceedingly more cumbersome and more disclosures and documentation is required than ever before. Please see What Documents Will I Need to Provide? for a list of what we will request. Based on your specific situation, additional documents or verifications may be required.
Step 5: Close the Loan
After your loan is approved, you will be required to sign the final loan documents. This will normally take place in the presence of a notary public. Be prepared to:
Bring a cashiers check for your down payment and closing costs if required. Personal checks are normally NOT accepted. Alternatively, funds may be wired to the escrow company.

Review the final loan documents. Make sure that the interest rate and loan terms are what you were promised. Also, verify the accuracy of the name and address on the loan documents.

Sign the loan documents. The notary will require that you have your picture ID with you. Some lenders also require seeing your Social Security card.
Your loan will normally close shortly after you have signed the loan documents. On refinance and home equity loan transactions (primary residence), federal law requires that you have three days to review the documents before your loan transaction can close. Purchase transactions and investment property or second home refinances do not have a three-day rescission period.
Congratulations, your loan has funded!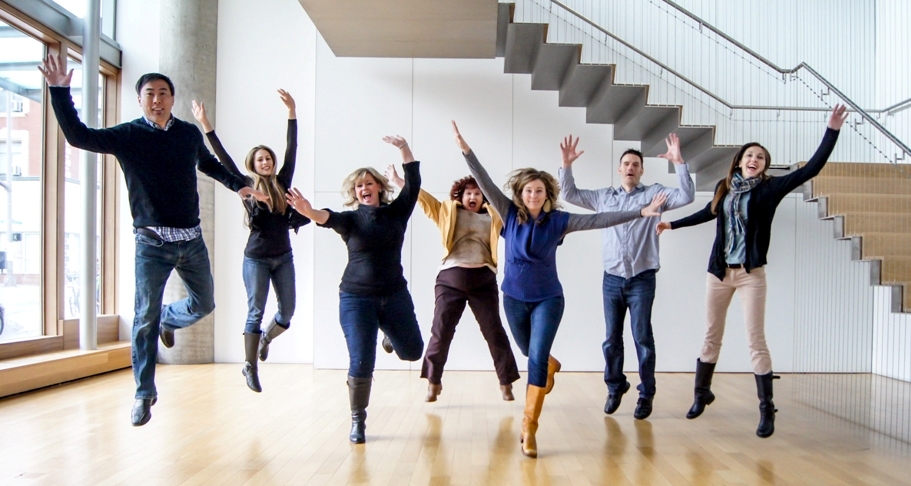 NW Premier Mortgage, Inc.
Ph: (503) 972-4900
Fax:
(503) 296-2944
2154 NE Broadway St., Suite 120
Portland, OR 97232 US
License # 114934